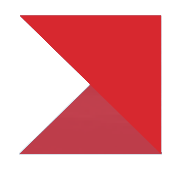 MEET THE 1 PERCENT LISTS SUNCOAST
TEAM OF REALTORS
With hundreds of past real estate sales behind me, I use my experience to provide superior service and results to my clients. I started my real estate career as a listing agent on a mega team. There I gained valuable experience in market interpretation, pricing, and negotiations. I then joined a different brokerage and learned the ins and outs of investment real estate. My passion is client satisfaction and earning your business for life.
After being in aggressive medical sales for over 10 years, I decided to transition to Real Estate. I am excited to join my husband, Michael, and to utilize my hard core sales skills to benefit my clients. Our mission is to bring you top notch service, while saving your hard earned equity.
Hello, My name is Melody Garcia. I am a mother of 2 children and 1 frenchie spoiled rotten all of them! I came to Tampa for a few weeks after graduation and loved it, moved down soon after and have been home ever since. I love being outdoors and Florida/Tampa has so much to offer never ending fun. I have had the pleasure of opening and operating 2 businesses all while raising 2 kids along the way and have had great opportunities to serve others. I pride myself on assisting everyone I meet to the best of my ability and build valuable relationships in all things I do.
I have been in the Real Estate Industry since 2007 with years of asset management in all areas from Multi Family, private portfolios & now being honored to assist individuals with investments & home purchase or selling their homes. Continued learning with each client allows me to be prepared for future clients, all transactions are held in high regard with great appreciation all ways & always
With over 20 years of experience selling Real Estate, I am dedicated to providing the finest service imaginable. I started my Real Estate career in Michigan, eventually owning and operating my own Real Estate Company. I later moved to St Petersburg, Florida where I continue to provide, with an unprecedented passion, the utmost in professional and personalized service. That, with a vast knowledge of Real Estate and the local market, my goal is to make your selling or buying experience a pleasure.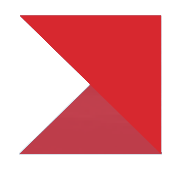 A NEW WAY
OF SELLING HOMES
Right around this time Amazon, Netflix, and other huge companies were acting as a hugely disruptive force in the areas of retail and entertainment. Their business models are extremely similar despite filling different needs. They seek to be very low cost, very low operative expenses, and high customer satisfaction.
Other companies followed suit throughout all forms of commerce and entertainment. It didn't matter what service you needed or what product you wanted to purchase people were fighting to sell it to you faster, cheaper, and with a higher level of customer satisfaction. That is unless you needed real estate services.
Realizing this the decision was made in late 2015 to offer a low-cost solution to the general public and not make commission savings exclusive to only local builders. After countless hours spent examining real estate brokerage models, marketing and other costs, the idea was formed to list homes for only 1%.
Although there is no "set percentage", 1%  is about 1/3rd of the traditional listing fee. We knew we could offer a high level of customer service and marketing for about 1/3rd of the typical Realtor listing fees as long as we focused on those same principles as the other successful companies mentioned earlier, but this time a disruptive change in real estate. We had to increase our sales volume, but more importantly, we had to retain a high level of customer satisfaction.
With those goals in mind, 1 Percent Lists was formed.
Quickly growing, 1 Percent Lists not only is now supporting home buyers and saving sellers thousands of dollars across Louisiana.  Follow the below links to see all of the homes for sale in each respective community.
HAVE MORE QUESTIONS?
Contact our team of real estate professionals today to start your savings!
WANT TO JOIN OUR TEAM?
If your interested in joining the 1% Lists Team if real estate professionals, let us know. We'll help get you started.